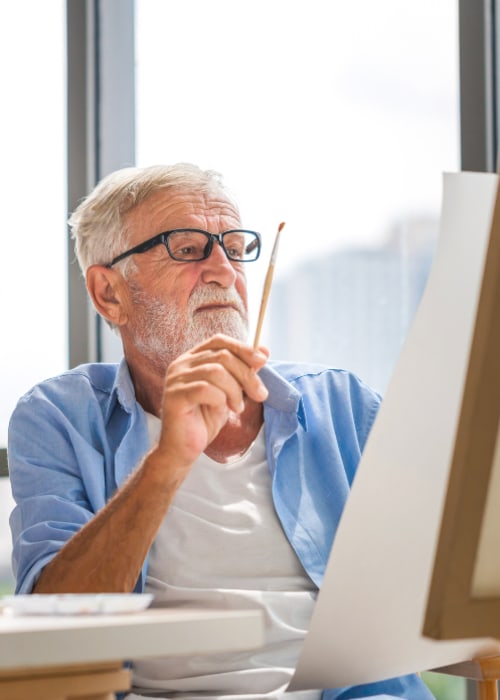 A Creative Life.
Using your imagination. Brightening your world.  
Unleash your inner artist and delight in the joy that comes from self-expression. Hone a skill you already have or explore new art forms and mediums to expand your creative horizons. Here, you will never be short on inspiration.
A Healthy Life.
Living strong. Aging vibrantly.
A healthy body empowers an active life, and we offer just what you need to feel strong, capable, and confident. Work out and have fun with our group fitness sessions such as strength training, aerobics, or yoga. Maybe you prefer swimming in our serene pool or customizing your workout in our well-equipped fitness center. The choice is yours.
A Playful Life.
Playing hard. Laughing harder.
There's not much better than a little friendly competition combined with the satisfaction of a deep belly laugh. Flex your competitive spirit with a game of cards in the bistro, a match of tennis at a nearby court, or a round of golf at one of our local courses. Whether you're a seasoned athlete or prefer a quiet game of chess, you are welcome here.
An Inquisitive Life.
Expanding knowledge. Sparking passions.
Curiosity is a way of life, and it is one of the best ways to explore without even leaving home. From seminars given by local experts to classes conducted by residents with a zeal for a particular subject, dig into a variety of topics to see where your interests may lead you. Stay inquisitive as you enrich your mind and ignite new passions.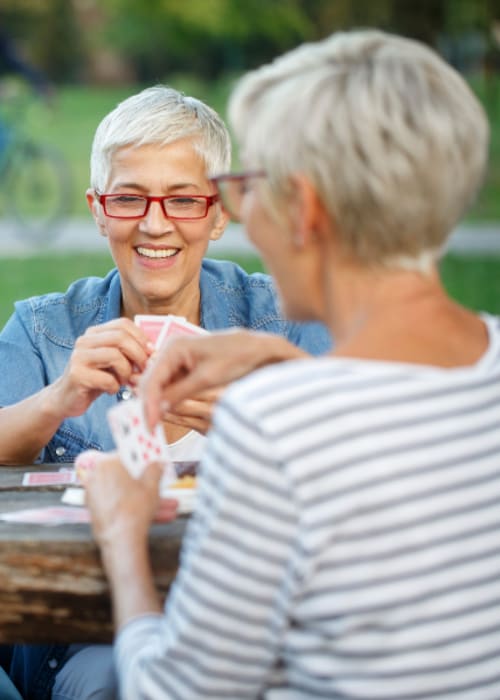 A Mindful Life.
Flexing your brain. Supporting your mind.
At Atlas Point, we believe living well is just as much mental as it is physical. We are dedicated to offering challenging and enriching courses and mental exercises that are fun, informative, and help you keep your edge.
A Social Life.
Anchored in Community
Expand your social circle by fostering new friendships and deepening existing ones. From happy hours to live entertainment to potlucks, there are endless opportunities to connect with your neighbors. An even more fulfilling social life starts here.
A Centered Life.
Nourishing the soul. Embodying growth.
Emotional and spiritual exploration are an important part of total wellness. Center yourself through our soul-enriching courses to find a deeper sense of peace and gratitude, and learn how to practice mindfulness that can lead to a more satisfying way of life.